3U dual-socket server powered by 4th Gen Intel Xeon Scalable Processors up to TDP 350W and powered by NVIDIA® GPUs

Embracing limitless flexibility QuantaGrid D54U-3U unveiling the endeless possibilities of GPU Server. Secure and dynamic data administration of data center resources with Orqestra (QCT System Manager) monitor up to 5000 devices per Orqestra module.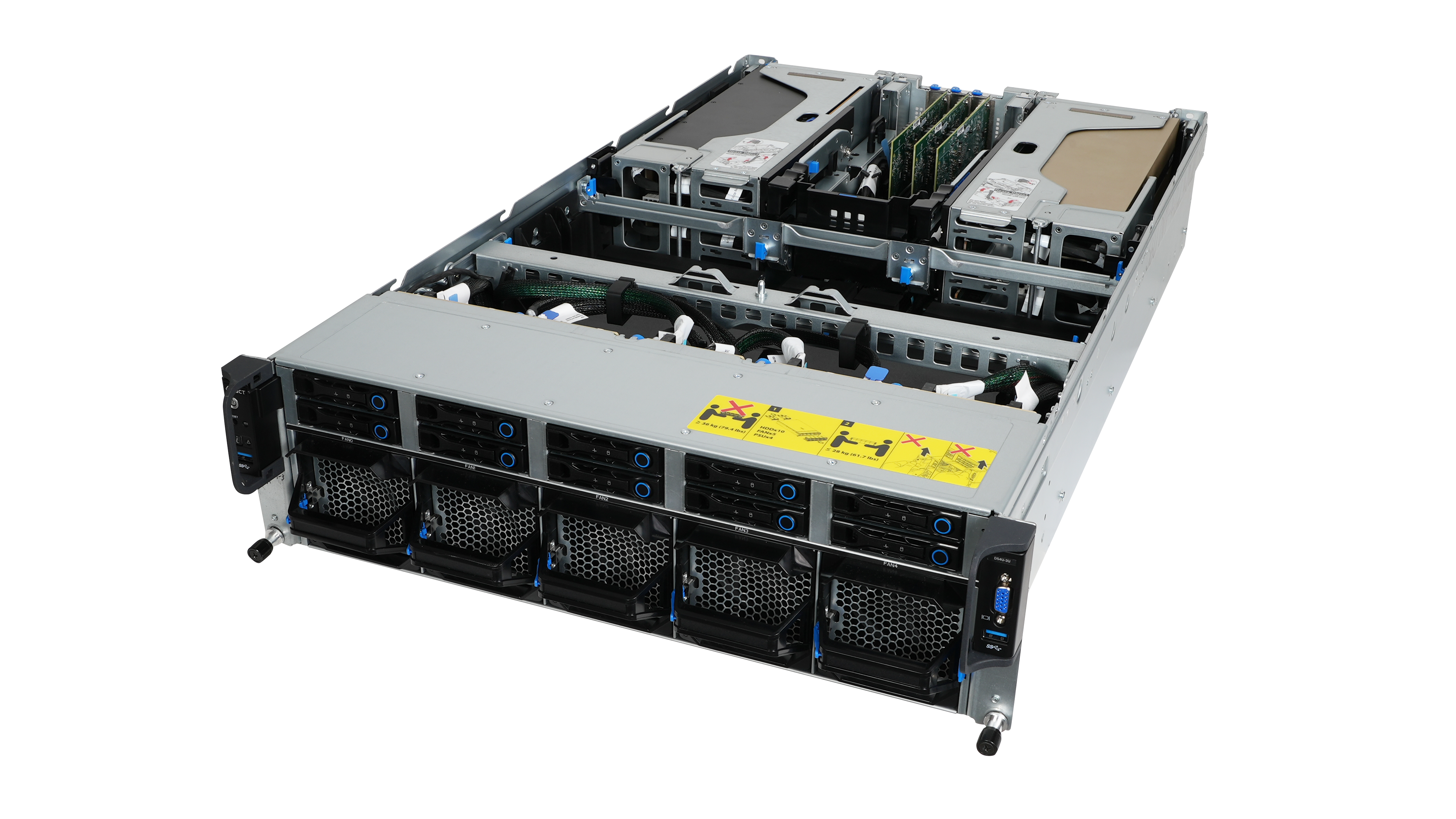 KEY FEATURES
⦿ Dual top-bin Intel® Xeon® Sapphire Rapids CPU with 32 x DDR5 memory slots.
⦿ Up to 10 x SATA/SAS/NVMe 2.5" hot-plug SSD to speed up data-loading.
⦿ Up to 4 x Dual-width or 8 x Single-width accelerators with Nvlink bridge board (optional) supported for AI training/inference workloads.
⦿ Various GPU configuration support including active type and passive type GPU.
⦿ Future support up to 600W GPU.
⦿ Design reserved for the liquid cooling solution.
⦿ Tool-less GPU module design for easy service.