NVIDIA L40 Data Center 48GB
Unprecedented visual computing performance for the data center. The NVIDIA L40, powered by the Ada Lovelace architecture, delivers revolutionary neural graphics, virtualization, compute, and AI capabilities for GPU-accelerated data center workloads.
NVIDIA L40 is the foundation of the latest generation NVIDIA OVX systems, delivering the most advanced RTX and AI capabilities to power the creation and operation of immersive, photorealistic 3D models and simulations.

Specifications
| | |
| --- | --- |
| GPU Features | NVIDIA L40 GPU |
| GPU Memory | 48 GB GDDR6 with ECC |
| Display Ports | 4 x DP 1.4a |
| Max Power Consumption | 300 W |
| Graphics Bus | PCI Express Gen 4 x 16 |
| Form Factor | 4.4″ (H) x 10.5″ (L) Dual Slot |
| Thermal | Passive |
| GPU Architecture | NVIDIA Ada Lovelace Architecture |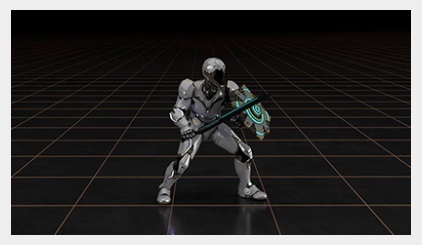 The NVIDIA L40 brings the highest level of power and performance for visual computing workloads in the data center. Third-generation RT Cores and industry-leading 48 GB of GDDR6 memory deliver up to twice the real-time ray-tracing performance of the previous generation to accelerate high-fidelity creative workflows, including real-time, full-fidelity, interactive rendering, 3D design, video streaming, and virtual production.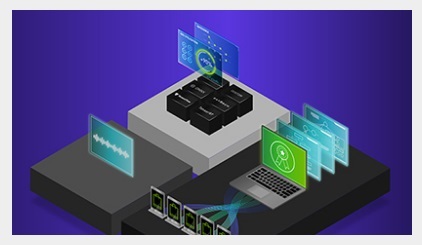 The NVIDIA L40 includes groundbreaking features to accelerate a wide range of compute-intensive workloads running in the data center, including training, inferencing, data science, and graphics applications. The latest fourth-generation Tensor Cores deliver enhanced AI capabilities to accelerate visual computing workloads and deliver groundbreaking performance for deep learning and inference applications.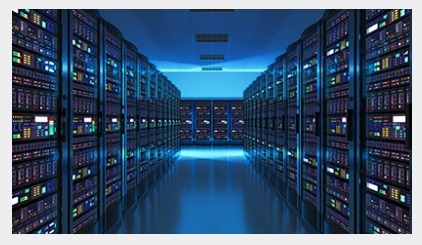 The NVIDIA L40 is designed for 24×7 enterprise data center operations and optimized to deploy at scale. With enterprise-grade components, power-efficient hardware, and features like secure boot with internal root of trust, the L40 delivers the highest levels of performance and reliability for data center workloads. Packaged in a dual-slot power-efficient design, the L40 is available in a wide variety of NVIDIA-Certified Systems from the leading OEM partners..
Powered by the NVIDIA Ada Lovelace architecture
CUDA Cores

Accelerated single precision floating point (FP32) throughput and improved power efficiency provide significant performance improvements for workflows like 3D model development and CAE simulation. Supports enhanced 16-bit math capabilities (BF16) for mixed precision workloads.
Third-Generation RT Cores

Enhanced throughput and concurrent ray tracing and shading capabilities improve ray tracing performance, accelerating renders for product design and architecture, engineering, and construction workflows. See lifelike designs in action with hardware accelerated motion blur to deliver stunning real-time animations.
Fourth Generation Tensor Cores

Hardware support for structural sparsity and optimized TF32 format provides out of the box performance gains for faster AI and data science model training. Accelerate AI-enhanced graphics capabilities including DLSS, delivering upscaled resolution with better performance in select applications.
48 Gigabytes (GB) of GPU Memory

Ultra-fast GDDR6 memory scales up to 96GB with NVIDIA third-generation NVLink to tackle memory-intensive applications and workloads like data science, simulation, 3D modeling, and rendering. Allocate memory to multiple users with vGPU software to distribute large workloads amongst creative, data science, and design teams.
Virtualization-Ready

Next-generation improvements with NVIDIA virtual GPU (vGPU) software* allow for larger, more powerful virtual workstation instances for remote users, enabling larger workflows for high-end design, AI, and compute workloads.
PCIe Gen 4

Support for PCI Express Gen 4 provides double the bandwidth of PCIe Gen 3, improving data transfer speeds from CPU memory for data-intensive tasks like AI and data science.